HDD Rig & Mud Pump System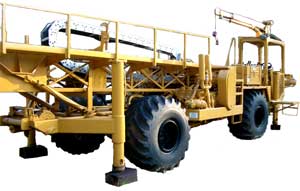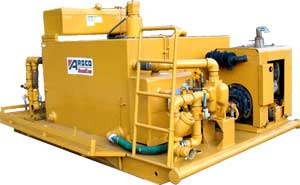 Available for sale only.
1996 Ardco DBS-4000 Used Directional Boring System
Includes:  Drill, (2860 hrs. on meter) Mud mixing system
Mud mixing system:  1996 Ardco DBS-300 MT 1,000 gallon, Wheatly triplex mud pump, 155 GPM
Drill String:  Unit can drill with 5" OD tubulars, 10' 15' 20' or 32' length
Mast tilt up to 20 degrees
Additional info:  Four wheel drive
Wire line ready, self contained, hydraulic clamps, 1,000 lb. crane, cold weather plumbed
Rig Serial #:  DBS-324
Mud system Serial #:  DBS-330-MT
For more information please contact us.